Entity Framework extensions
Version 1.0
January 2009
C#
.NET 3.5
open source
nuget
github
The ScipBe.Common.EntityFramework namespace contains the a set of extension methods which can be used to extend the standard ADO.NET Entity Framework classes (ObjectQuery, EntityObject, ObjectStateManager, ...).
Check out some of my articles where I describe the implementation of these extension methods and demonstrate some examples.
Class diagrams: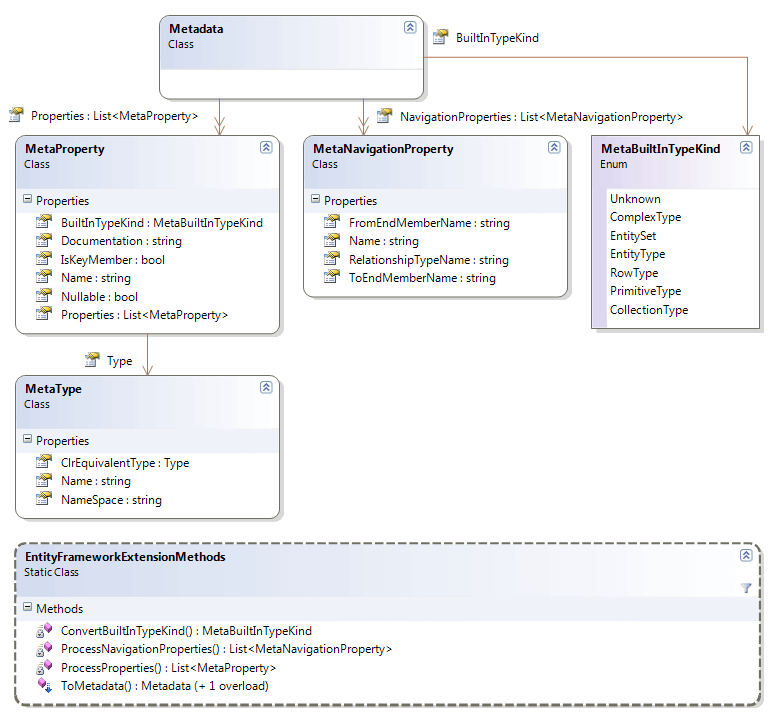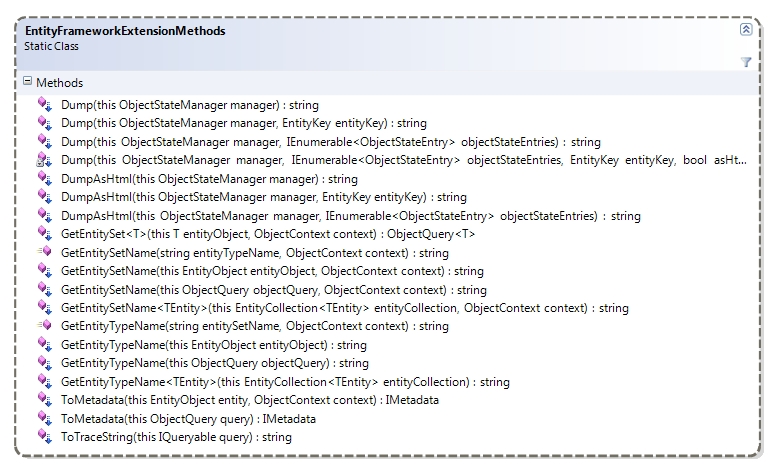 Copyrights and distribution
These components are open source (MIT License) and may be freely distributed.
The author doesn't give a warranty for error free running of these components and he doesn't give any support.
See source code and help file for more information about the classes, interfaces, properties, methods, events, ...
Source code and packages